New Title! Galen's Child now available from all your favourite ebook retailers. Galen's child is the fourth in the Conwy series. Galen's Child is Book 4 in the Conwy Series.

Rachel dreamed of Connor all her life until one day she woke stained with the blood of a man who lived 600 years ago. The signs worry Galen and Rhee as the legend that changed their lives long ago, transports their only daughter to her destiny with Connor in Medieval Wales, but does Connor and Rachel's remarkable connection prove stronger than time itself?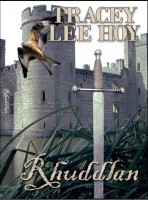 Whispers that the Welsh Chieftain's daughter Rhianna is a changeling child have plagued her life since her brother's abduction by mercenaries. A sultry, beautiful young woman Rhianna is betrothed and miserable until something unbelievable happens. Meanwhile in the present time Rhee Llewellyn meets fey stranger Galen and is hurled back to a time of legend, magic, and romance in Medieval Wales.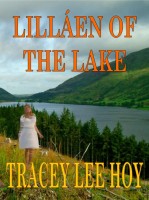 Daniel Callaghan had never married nor had children. He was feeling lonelier than he ever had and knew that death was probably close at hand but in meeting a fey woman by the lake of his childhood home, Daniel discovers that life has an astonishing gift in store for him.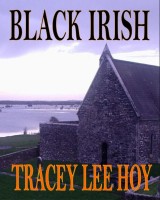 When Jack Gruffydd crosses the Irish Sea he is disturbed by an odd sense of recognition meeting Kate. She thought the peat bog Celtic cross she'd found at the ancient monastic site in Athlone was magical but fear crossed Jack's heart and time pressed its weight on him as it had many times before. This time though, he understands. Jack and Kate are about to discover they have a history.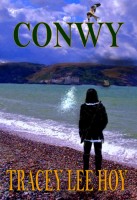 On the mountain the air filled with dark rolling mist and a dawning magic summoned Ciarán Gruffydd from beyond everything he knew. Seventeen years before, Ciarán's mother Rhianna travelled back in time to Medieval Wales but the stranger Galen who helped her became trapped in time. Galen has found a way home but must take Ciarán to the present time and unknowingly endangers their family line.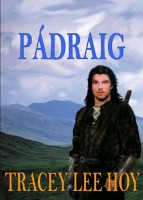 Ciarán Gruffydd sends idle son, Pádraig to kin in Scotland to learn some responsibility from notorious Laird William Fraser however Pádraig, mistaken for a Macarthur is beaten and left for dead but is rescued and healed by fey Eilís MacDonnell. Pádraig uncovers the imposter but it may be the end to an old feud as Eilís teaches him more about life and magic than any Laird could.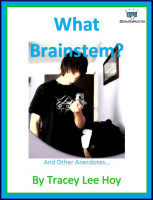 Being a writer is a mad thing in itself, yet writing comes from some place inside which, if you weren't mad in the beginning then you soon will be. The crazy thing is that writing often emerges along with a multitude of other thoughts, plans, worries and daily narratives.
Cadwy is about to start Big School. His mother decides to have his long, messy hair cut for the Big Day. His friends tease him about his haircut and he tries to solve the problem himself but decides he doesn't want to go to school after all, although the big day will arrive anyway. Cadwy is set in Wales and is suitable for 3 – 7 year olds.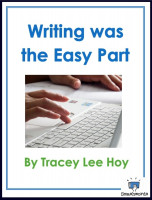 Would you like your writing to be more than just a hobby? Writing was the Easy Part – Powerful writing & proofing tips looks at creating a workable writing space, planning, setting realistic goals, effective time management, writer's block, taking breaks and a power proofing trick for a more purposeful and productive writing experience to begin your writing experience.