What kind of childhood did you have, and how did it contribute to your love of writing?
Growing up in the West of Sydney, I had a wonderful childhood roaming the land. Living in a semi-rural area, I walked a mile to school. For me, walking was a way of watching the world and as a child with a rich imagination there were plenty of opportunities to learn, experience and grow an already fertile imagination. We didn't have lots of technology to distract us, and so sometimes I would just stop my meandering (often late to school…) to sit under a tree to watching the birds fly, or a flower move in the wind, or imagine a derelict house to be secretly inhabited by aliens, or ghosts. I loved reading books, but it was when we started writing our own stories that my world blossomed into something more tangible. My parents loved life and gave us lots of experiences, trekking into Sydney to visit museums, Art Galleries, events, marches etc. We'd go to the beautiful beaches and climb rocks, go fishing, ride in little row boats, and beach comb; a wonderful, rich childhood which all served to cultivate my blossoming imagination.
Do you remember the first story you ever read, and the impact it had on you, and what other books did you like as you grew?
The first book I read was before I started school. I remember my mother and father reading it to me often and eventually realising what the words meant. It was a wonderful feeling of power. I sat underneath a bench in our kitchen with a pencil and paper and wrote out some of the story for myself. The book was, 'The Cat in the Hat by Dr. Seuss. I loved Dr. Seuss as I was a quirky child with a quirky imagination. My favourite story by him, was, 'I Had Trouble in Getting to Solla Sollew.'
My family were great readers, and a trip to the big library was a half an hour train ride. Getting to choose books was an amazing adventure in itself. I cried reading Charlotte's Web, and loved the adventure in Treasure Island. Enid Blyton was a great favourite of mine for a long time and I read Mr. Pinkwhistle, The Magic Faraway Tree (my favourite), The Silver Chair, Mr. Twiddle, The Naughtiset Girl etc.
Around 8 years of age, I read Charlotte's Web which intrigued me and Watership Down which made me think deeply. When I was about 9, I read the Hobbit and the Middle Earth concept excited me. My first Time Travel novel was, Charlotte Sometimes, a book my sister gave me to read about a young girl who went to sleep in a boarding school only to awaken as a different girl forty years ago during World War II. It was a short story but I believe it had a big impact on my imagination. 
My first book, Rhuddlan had a similar theme although my character woke in Medieval Wales.
At 13 my family had begun to get obsessed reading Stephen Donaldson's The Chronicles of Thomas Convenant which were stories about a man who was a modern day leper who was transported to another dimension where he was considered a saviour, and I savoured each and every book.
Do you remember the first story you ever wrote, and the impact it had on you?
The first story I ever wrote for myself when I was about 15, was about a 12-year-old boy called Aaron, whose family moved into a very old house. Aaron had a huge old built-in-wardrobe (no doubt inspired by The Lion, Witch, and the Wardrobe…although I remember deliberating for a long time about this similar concept, however the wardrobe had to be a portal and I liked the idea of him standing inside it) Whenever Aaron went inside the wardrobe a strange, dizziness would overcome him. He began to develop strange powers and after his father tragically dies, he is transported to another world where he discovers that his real father is living in another galaxy. He eventually discovers that his mother had been abducted and that she was used in an experiment to fertilise multiple human subjects with alien donors to create a new race of humans on earth that would be capable of moving between worlds.
I never finished this book, hand-writing only 100 A4 pages, but it was a wonderful introduction to writing and an inspiration to write other adventures. Eventually a couple of years later I started editing this book and used the family typewriter. Each time I edited, each time I would cast aside the writing style in favour of a new one as I developed.
The sense of adventure was very strong inside me, and getting this story down on paper over a period of time was such an achievement. It was also an escape from real life and made me believe in magic and other worlds.
Was there anyone who influenced your writing as a child?
I always wrote stories as a child, however assumed it was something everybody loved doing. During late primary school, I had an extraordinary teacher; a beautiful, young English woman. She saw in my writing, something special and gave such genuine praise that I began to believe in my ability, which gave me huge inspiration to continue writing and to try and excel. In high school, I had a very encouraging English teacher, who helped to accelerate my writing and supported me during my years there. In my school leaving exams, I attained the highest possible score for my exam piece in story writing. I was quite astonished. I owe a great debt of gratitude to both these women, so wherever they are, thank you!
When did you start writing properly?
After the birth of my first child I wrote and illustrated a children's picture book, Cadwy's Haircut, and in the following years whilst raising five children and moving around with a husband in the Air Force, I would often write humorous anecdotes, poetry, and long, expressive letters to the family back home. When someone gave me my first computer I started writing in earnest and began writing immediately, producing my first draft of an 85,000 word manuscript within a few months. The editing process took a lot longer however it was the real beginning of my writing career.
What inspires you to get out of bed each day?
Life is my raison d'etre…my purpose, for no matter how dreary, how unexciting, sad, drama-filled or painful, there is life in a day and there is always someone much worse off than me. There is wonder in most everything we do and see each day. I have learned that there is much beauty and enjoyment in the smallest things we do which can serve to keep us happy and grateful with our lives. This gratitude is in the smile we give a stranger in the street, the wave to the person in the car we pass, the stroke of an animal. It's seeing someone's windowsill as we pass by – the photo-frame, figurine, or tatty old, dust-filled knick-knack, it's in seeing an old faded boat tied up on a river's edge, the way butter melts on your toast, or the smell of your first cup of tea in the morning. It's the absolute beauty of the world around us, from the passing car, woman pushing a pram, man walking a dog, cat in the window, bird in the sky, plane many hundreds of feet in the sky. It's in the tiny pebble on the beach, the drop of water in the vast ocean, in the breath of the wind that blew into my ancestors face that now blows into mine. Life is a blessing and I never take it for granted and always spare thoughts and prayers for those people who would give everything to have a tenth of what we have. My reasons for getting up each morning are in loving all people, in hoping and praying for all things good for this earth and in what lies ahead in Heaven.
What is your writing process?
During the week, as I'm working, the process of writing tends to be a snatch and grab affair. I write for about a half-hour at lunch time and then try hard to write at least an hour or two in the evenings. On the weekend, I am able to write for a few hours per day depending on how magnanimous my husband is feeling about doing the washing. I write better with a clear head and without interruptions. I'm always trying to create a better working space and writing time, but school holidays are definitely my favourite times to write. One day I plan to write full-time…
Describe your desk
I have a large, wooden desk with a printer, computer, spare paper, mugs, speakers that have never worked properly, a cup with an assortment of pens, pencils, watercolour brushes, and highlighter pens. I have a dish with all sorts of bits including screws, tweezers, violin tuning pegs, guitar pegs, batteries etc. I have a pump of hand cream – very important! And a three-tier filing system, a diary and a nice tin with sewing things in it from when I had to sew a button. Under my chair, is a wooden, foot-rolling massager. There are three drawers with a plethora of cords and PC CD's pens, tape and envelopes. Ordered chaos…
What is the greatest joy of writing for you?
When I write, there's a feeling of creating and bringing something to life – almost as though the story has already been written, or the story happened but that you are merely giving it life. When I was writing my first story, Rhuddlan, I was so immersed in that world; the in-depth research  working closely with the imagination that it was a struggle to pull myself up and out of the story and back to the real world. The imagination is a world in itself and there are no rules; you make them up yourself, so there are no boundaries and you can feel your mind reaching out to find what lay out there in the heavens, through the veils of time and in space. It's all there…waiting to be written.
What are your twelve favourite books?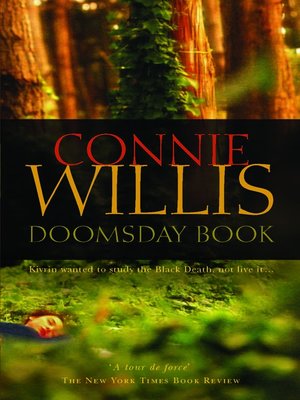 1) The Oxford Time Travel Series, by Connie Willis
The series is introduced in her story 'Fire Watch' written in 1982 in which University students/historians conduct field work by travelling into the past as observers. The research is conducted at the University of Oxford, in the late-21st century England.
Book 1, Doomsday Book
– The university sends Kivrin to the beginning of the Black Plague in Northern England instead of after.
Book 2, Blackout
– (My favourite book) Michael Davies, Merope Ward and Polly Churchill are stranded in 1940 during the Blitz of World War II.
Book 3, All Clear
– is the sequel to Blackout.
I adore reading Connie Willis books because she transports the reader to the desired time period and beautifully illustrates the day to day life as though really there and which is very believable. The addition of Time Travel is quite exciting also.
2) The Lady of Hay, by Barbara Erskine, about a contemporary woman who discovers her past life as a 12th-century Welsh noblewoman.
3) The Hobbit, by J.R.R Tolkien. The Hobbit…what can I say? A most outstanding plot and adventure in a most remarkable and ingenious world.
4) A Traveller in Time, by Alison Uttley – an amazing, amazingly detailed book which chronicles the life of a young girl sent to a remote, ancient farmhouse; 'Thackers' to stay with her Aunt and as she wanders the house, finds herself wandering in and out of the sixteenth century to join the lives of the Babington family, and watching helplessly as tragic events bring danger to her friends and the downfall of their heroine Mary, Queen of Scots.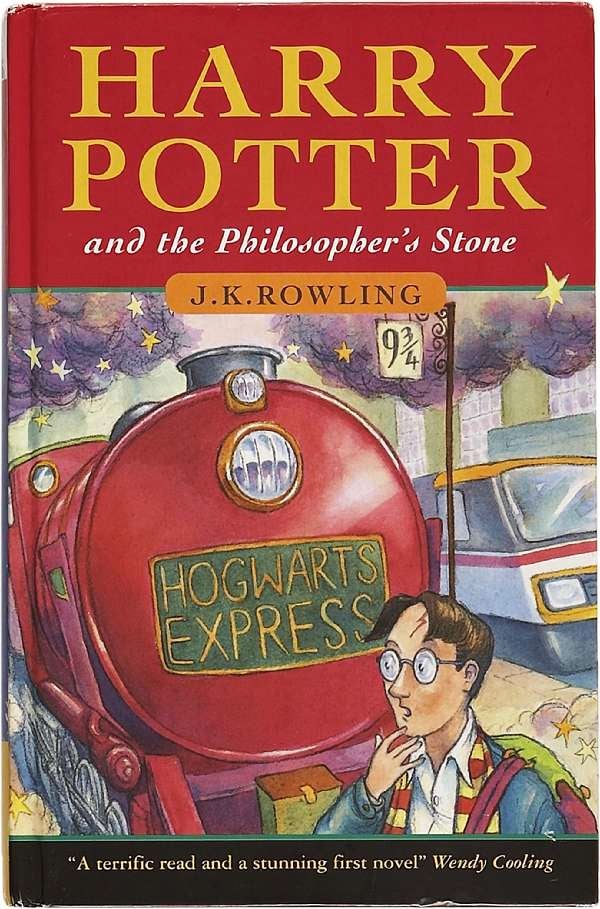 5) The Number 1 Ladies Detective Agency Series, by Alexander McCall Smith. A delightfully insightful story of life in an eccentric Botswana. I love the traditional, humorous yet poignant characteristics portrayed.
6) 44 Scotland Street Series, by Alexander McCall Smith. An insightful story following folk living in middle-class Edinburgh. The sense of charming, but quirky lives is captivating.
7) Harry Potter series, by J.K Rowling. I loved the magic and the absolute adventure in every single book.
8) Alex Scarrow's, Time Rider Series. Written for young adults but an enjoyable series.
9) The Curious Incident of the Dog in the Night-Time by Mark Haddon. The author really understood the Autistic mind, and the shape of the book was very unique in this perspective.
10) Outlander series, by Diana Gabaldon. I read this years ago and loved the intricacies of the time travel plot.
11) Watermelon by Marian Keyes – this introduction to the Walsh family and community is hilarious. I love Marian's witty repertoire.
12) Light a Penny Candle by Maeve Binchy is probably my favourite of her books, although many others come in close second.
What's the story behind your latest book?
My latest book, Isobel's Dream is about a fickle young woman, Isobel, who lives next door to Findlay O'Connell; a nerdy, semi-famous author with two, very annoying dogs. A terrible accident leaves her in the care of the writer. Isobel begins to have visions of a woman and remembers a time and place where Findlay's ancestors once lived. Findlay takes Isobel on a journey to his family's ancestral home in Scotland to Findlay's Aunt Elena and Uncle Archie. As Findlay and Isobel grow closer, her visions become stronger and one day they awaken in Findlay's ancestor, Alasdair Ciar MacLeod's time. They must learn to survive in case they cannot find a way home.
What are you working on next?
The fifth and final story in the Conwy series, Caery's Gift. This story is set in Ireland and follows the final Gruffydd, Whelan and his son, Kenny. When Whelan was a young man working for his father in the fields in Ireland, a beautiful girl appeared from a mist. Whelan falls in love with her but she disappears. Some months later, the girl, Caery, reappears and gives birth to their son, Kendrick before she disappears again. Whelan is left alone to raise Kenny, living in hope that he will see the boy's mother again one day. When Kenny falls ill with a rare disease and is dying, Whelan knows there is only one person who will be able to save him; Caery, his mother, but Whelan must break the law to find her.
What do you read for pleasure?
I have a very wide, individual taste in reading. Basically, I enjoy Science Fiction, Historical Romance, Time-Travel, General Fiction and Contemporary tales. I have been known to enjoy Young Adult Fiction, Self-Help and Academic Articles. My favourite authors include, but are in no way limited to: Connie Willis, Maeve Binchy, Marian Keyes, J.K Rowling, J.R.R Tolkein, Barbara Erskine, Alexander McCall Smith, Alex Scarrow, Alison Uttley, May Gibbs, Cathy Kelly, Sheila Flanaghan, Alice Taylor, D.H Lawrence….
When you're not writing, how do you spend your time?
Working in education in a small village school, cooking for the family, sketching, watercolour painting – although I haven't painted since I began editing my current book, Isobel's Dream. Watching a good series on TV and reading. I enjoy Genealogy and am researching my family tree. After having my DNA tested was surprised to learn that I am made up of mostly Irish, Western European, British and Scandinavian. There isn't enough time in a day to do all the things I want to do…
How do you do your cover designs?
I design my own covers for all my books. Firstly, I sketch a few ideas and then I look online for photographic inspiration. If I need a specific photograph, to work from, (i.e: a person's face, such as in 'Padraig,' I take a photograph of the person or item and use photoshop/MS Paint to personalise it. For example, my last book, Galen's Child, I wanted a Medieval type boat included, so I looked up different types of boats online until I found the style and shape I believed would suit the image I had in my imagination. Then, I used MS Paint to create a similar basic shape and then swap back and forth between Adobe Photoshop until I achieve the realistic 3D shape. Then I used Print Screen, saved it into MS Paint and inserted it into a Word Document to overlay the text. Another Print Screen, save into MS Paint as a JPEG. To increase the pixels, I use an online extension. A laborious process but all my own work.
How has Smashwords contributed to your writing and publishing ebooks?
At Smashwords, publishing your ebook is relatively quick, easy and painless. Your accounts are easily available and they provide you with marketing tools and a variety of pricing and special event options; all very easy to access. Because of this, I found it easy to upload many books and it encouraged me to keep doing what I love: writing!
Published 2016-10-30.